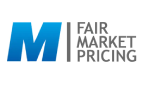 OUR EVERYDAY DEALERSHIP PROMISES
1. OUR PRICING PROMISE
UPFRONT PRICING, NO NEGOTIATION NEEDED.
Pricing Promise; every one of our guests gets a great price and you don't have to negotiate to get it.
Hidden fees, extra charges, and stressful negotiations have become synonymous with car dealerships over the years, so it's no wonder why buyers have become tired of the traditional car buying process. At MURRAY GM MOOSE JAW, we operate completely different, and that all starts with our Pricing Promise.
Instead of making our customers fight for a fair price, we constantly monitor the market to determine the most competitive price out there and then just give it to you upfront. That low price will be listed as the same number on our website, our window stickers, and it is the exact price you will have to pay - so you know you are getting the best price possible with zero hassle or confusion.
That is our Pricing Promise, and while it might mean that we make less money on sales than other car dealerships, we hope that a car buying experience this easy will spread the word about MURRAY GM MOOSE JAW across Sask.
2. OUR MONEY BACK GUARANTEE PROMISE
NO BUYER'S REMORSE MONEY-BACK GUARANTEE
We want you to be happy with your purchase - the day you drive off the lot, and for many years to come. That is why we have our 3-day/300km Money Back Guarantee and our 30 days/2,000kms Exchange Promise, ensuring that you will have ample amount of time to drive around your purchase and decide whether it is right for you and your family.
If you are not absolutely positive that you have made the right choice, bring your car back to the lot within the first 3 days or 300 km (whichever comes first) and we will cancel your contract and give you your money back - no questions asked! We will be happy to talk to you about what you felt was lacking from your first choice, and find you the model that has everything your heart desires.
If you are happy with the model you chose, but do not like the color in a different light or want to add on a tech feature, you can come back with 30 days/3,000 km and make a clean swap for a different trim level or a different color. Just hand us your keys and we will hand you your new ones - it is that easy!
There is no such thing as buyer's remorse at MURRAY GM MOOSE JAW, so come and shop with complete confidence that you will make the right decision here. You're guaranteed to love your new car!
3. OUR PEACE OF MIND PROMISE
We know it is important that you trust your purchase decision. Which is why we, AT MURRAY GM MOOSE JAW include a minimum a six-month unlimited km power train warranty on ALL pre-owned vehicles in order to help give you additional peace of mind.
We also offer low cost warranty extensions and upgrades to ensure that your are protected should something happen further down the road. Our warranty packages are purposefully chosen to be adaptable to your needs.
4. OUR 24/7 PROMISE
TRUE 24/7 AVAILABILITY (CALL, TEXT, EMAIL AND FACEBOOK).
Phone, text, email, Facebook or Twitter. You can always connect with us on your favorite media.
Wherever you are in Canada - nearby in Sask or in a different time zone - we are available to help you 24/7. Connect with our staff by phone, text, email, Facebook or Twitter, and we will answer your questions and respond to your requests.
You may think it is odd that a car dealership in Moose Jaw/Regina serves customers from across the country - but when you think about our Pricing Promise, our helpful no-pressured sales staff, and our money-back guarantees, it is no wonder why people are seeking us out.
Buyers are sick of the stress and deception of the traditional car buying process, so it is worth searching far and wide for a dealership that is doing things differently. Now that you have found us, we will be happy to fly you in or ship a new car out to you - whatever works for you!