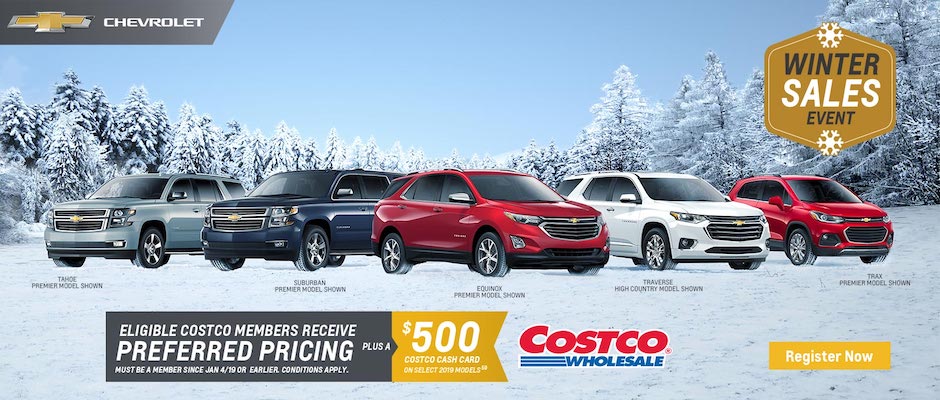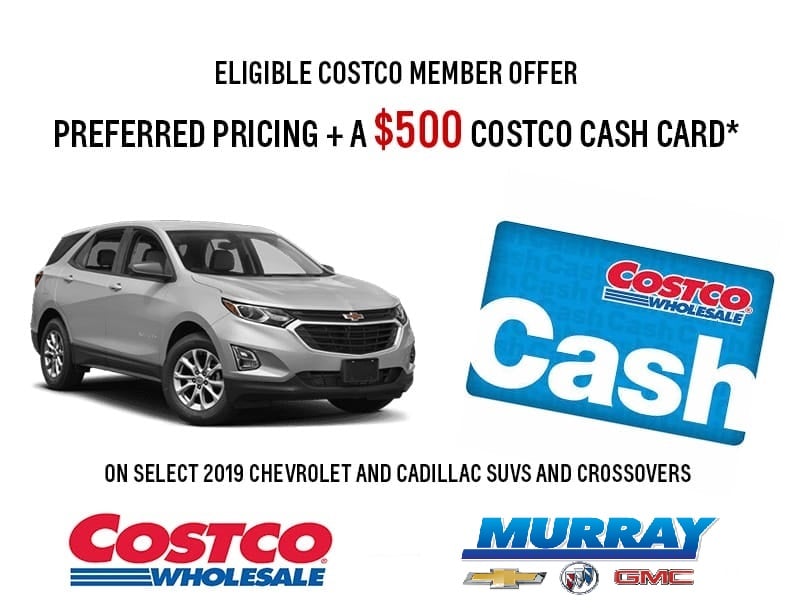 HOW IT WORKS
---
1. Visit our dealership and one of our expert sales consultants will help you to select a qualifying 2019 Crossover or SUV.            I
f you already have the perfect vehicle picked out, great! 
2. We will help you register for Costco preferred pricing!  You will be given a unique authorization code that will                         unlock your savings.  Costco members may also register online at CostcoAuto.ca/GM. 
3. You'll drive away in a beautiful Chevrolet or Cadillac SUV or Crossover vehicle with HUGE savings.
4.  Enjoy spending your $500 Costco Cash Card!  Costco Cash Cards are delivered via email after purchasing or leasing an         eligible vehicle and completing a Costco member satisfaction survey.